Franconia Notch
I-93 to Route 3, White Mountains, New Hampshire
Enjoy the many wonders of Franconia Notch State Park as you climb this dramatic "notch" on the western side of the White Mountains.

Start at the scenic Kancamagus Highway, Route 112 in Lincoln, NH, and head north on I-93 which becomes Route 3 as it winds thru Franconia Notch. You will encounter many natural and manmade attractions for the whole family.

At the height of the land you will find Echo Lake, Profile Lake, Cannon Mountain and Old Man of the Mountain Museum.

Explore the "road less traveled" and visit the home of poet, Robert Frost, who had a summer residence in the town of Franconia. Come up to the quaint, friendly villages north of Franconia Notch where the world is a different place.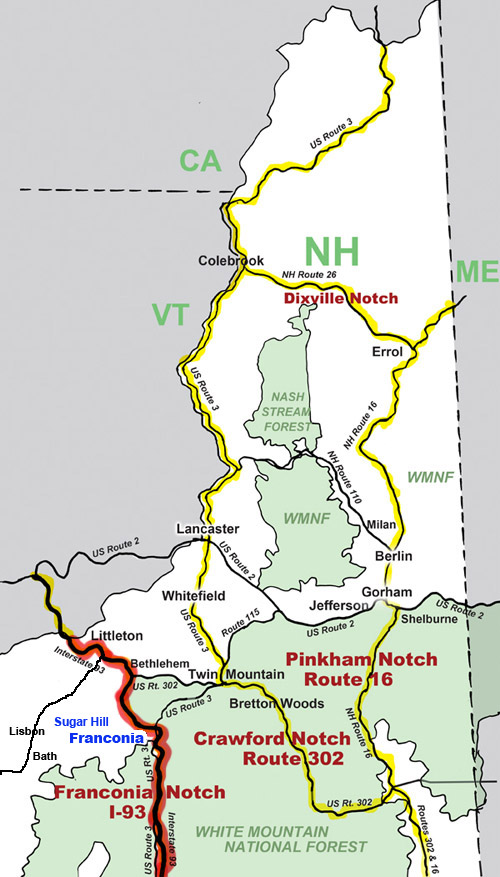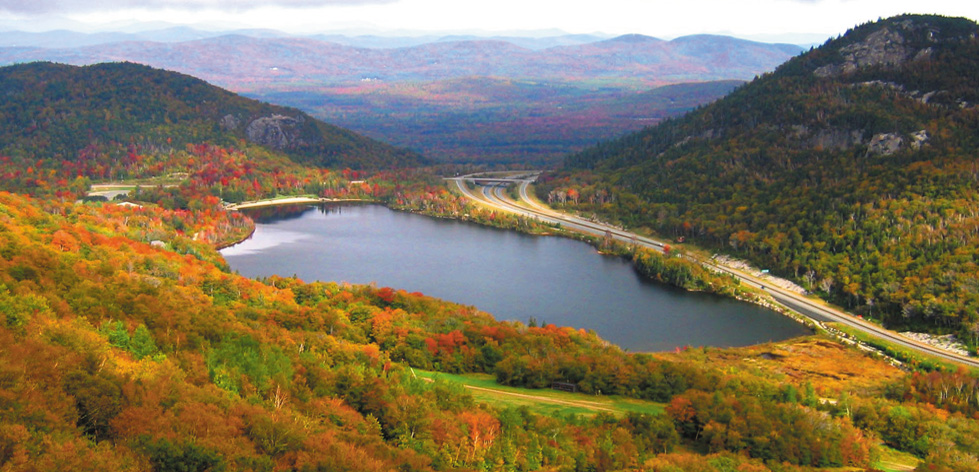 Echo Lake from The Cannon Mountain Tram by Ellen Eidersham
Natural and White Mountain Attractions...
North of the Notches, NH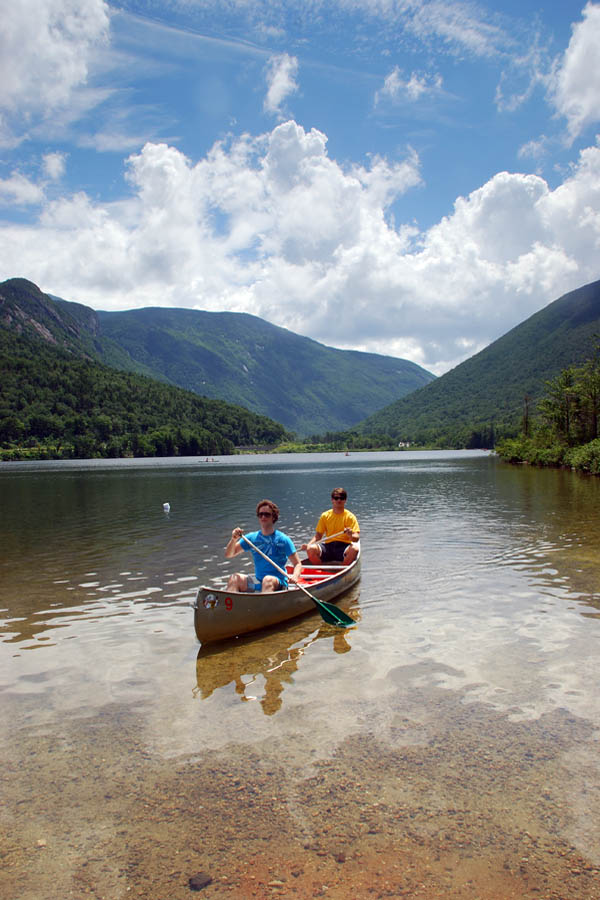 Echo Lake by Robert Kozlow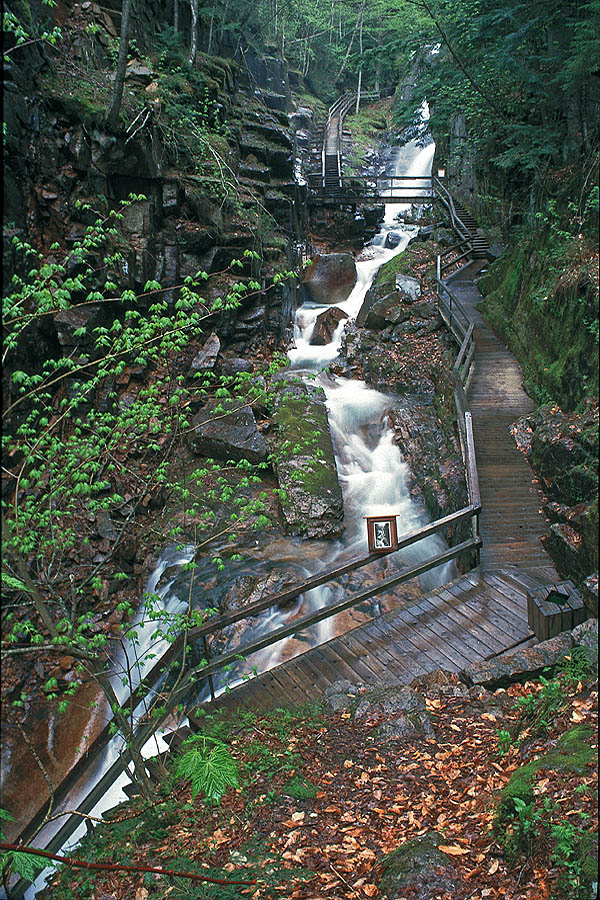 The Flume Gorge by Robert KozLow
FRANCONIA NOTCH STATE PARK - Located in a spectacular mountain pass traversed by a unique parkway which extends from the Flume Gorge at the south to Echo Lake at the north. For eight miles, I-93 winds between the high peaks of the Kinsman and Franconia mountain ranges.

ECHO LAKE - (top of page) At the northern end of the Notch, you can enjoy the beach and go for a swim or paddle or fish in cold placid waters. A very scenic trail begins here to the top of Artists Bluff and Bald Mountain. For more information call 603-823-8800.

PROFILE LAKE - Known for its trout fishing, fly fishing only allowed. A trail leaves the lake and goes to an observatory at the top of Cannon Mountain.

A MULTI-USE RECREATIONAL PATH - Beginning on Rt. 3 just below I-93 exit 35 - and continuing eight miles south, a paved recreation path is available for hikers, bicyclists, cross-country skiers and snowmobilers. The scenic path parallels the Interstate and crosses under it via tunnels but is rarely in view of the highway. It winds thru Franconia Notch and is mostly wooded except for the section around Profile Lake. Pets are not allowed on the trail.

ARTISTS BLUFF - Artist Bluff Trail is a 1.5 mile heavily trafficked loop trail located on the north side of Franconia Notch that features beautiful wild flowers and is rated as moderate. The trail affords beautiful views of Franconia Notch.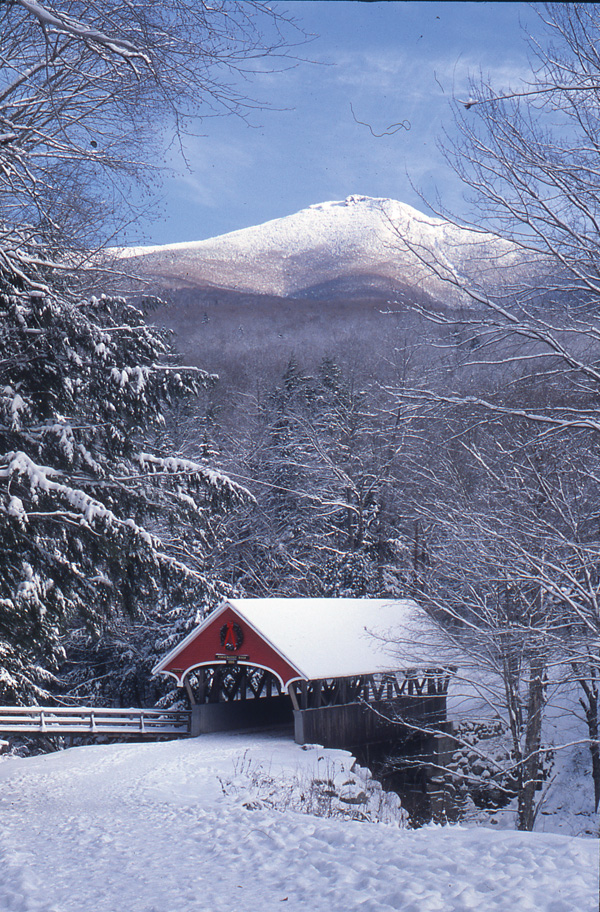 The Flume Bridge by Robert Kozlow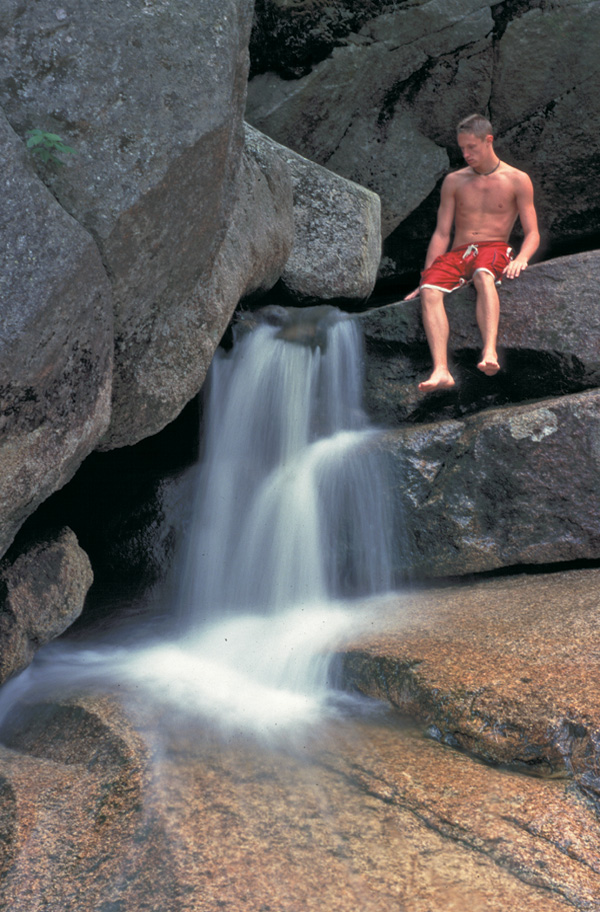 The Basin Trail by Robert KozLow
Featured Lodging & Recreation in the Franconia Notch Area
Mittersill Alpine Resort, 193 Mittersill Road, Franconia, NH 03580 - 603-823-5511
Franconia Notch Vacations, 287 Main Street, Franconia, NH 03580 - 603-823-2112


Featured Dining & Shopping in the Area
Polly's Pancake Parlor - 672 Route 117, Sugar Hill, NH 03586 - 603-823-5575
Harman's Cheese & Country Store - Rt. 117, Sugar Hill, NH 03586 - 603-823-8000


LOCATE US - Franconia Notch & Franconia & Sugar Hill, NH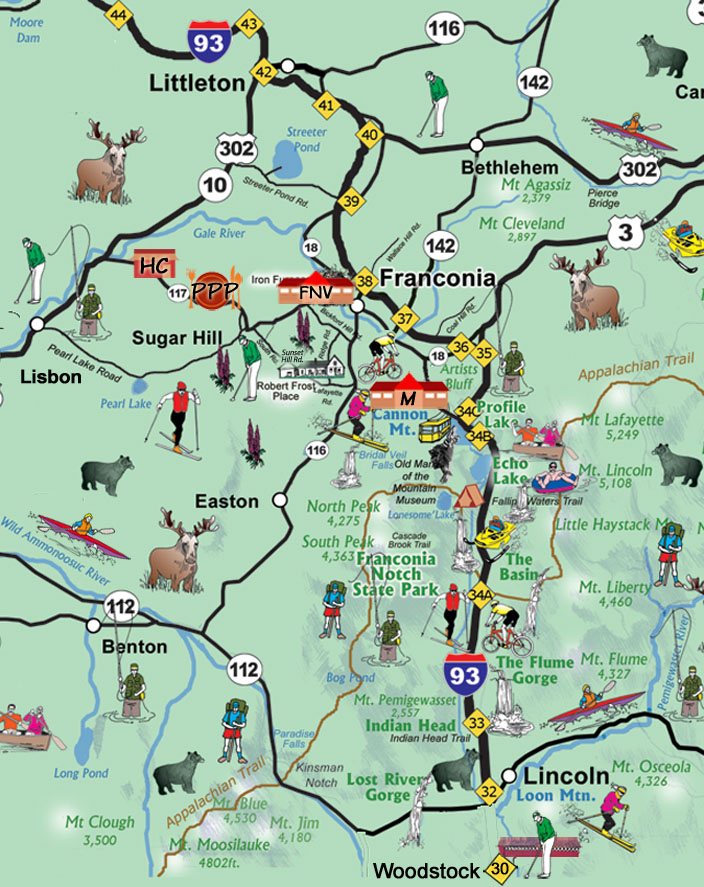 Franconia Notch Regional Chamber of Commerce, P.O. Box 780, Franconia, NH 03580 . 603-823-5661

Littleton Area Chamber of Commerce 2 Union Street, P.O. Box 105, Littleton, NH 03561 . 603-444-6561