Littleton & Bethlehem, NH
Littleton is the most populated town north of the notches and is an economic and recreational hub in the North Country. As a part of the National Main Street program, Littleton was named on the list of the Top Ten Small Towns In America, and to be the recipient of the first NH Profile Community Award for preserving, protecting or promoting NH's spirit of independence.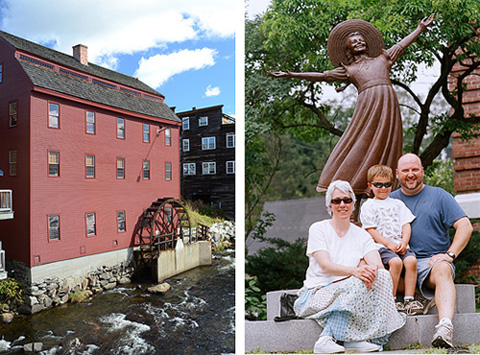 Old Littleton Grist Mill and Pollyanna Statue by Robert Kozlow
When you visit Littleton, NH, enjoy fine dining and art galleries, unique shops and historic buildings, and a range of lodging opportunites. Right on Main Street see a bronze statue of Pollyanna, that icon of gladness whose author, Eleanor Porter, once called Littleton home. The Ammonoosuc Riverwalk path meanders along the river, across a covered bridge, and past many of Littleton's landmarks, including the Littleton Grist Mill (shown at the top, above). And there is easy access to I-93 taking you to the many White Mountain Attractions in Franconia Notch, as well as I-91.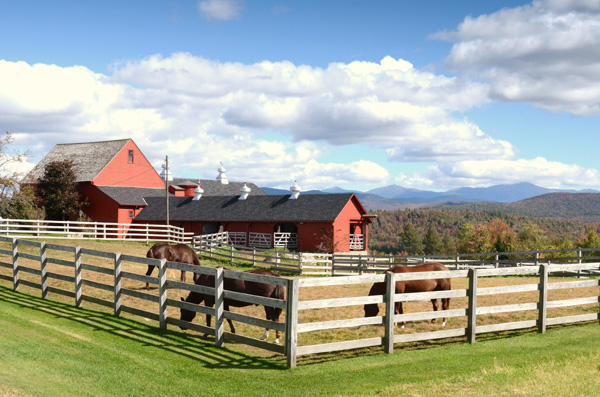 Scenic Farm in Bethlehem, NH, by Robert Kozlow
Bethlehem was named on Christmas Day at the turn of 18th the century and the town was so incorporated on December 27, 1799. It is home to Cushman and Strawberry Hill state forests. The eastern half of the town is within the White Mountain National Forest and the Appalachian Trail crosses in the south.

This quaint Main Street Village offers great places to eat, and there are some beautiful B & B's in the area. Visit the Rock Estate which was one of the first, self-contained working farms in the North Country. Today they offer maple syrup tours, Christmas Tree cutting excursions for the family and much more. The Colonial Theatre has the distinction of being the oldest theatre in the US still in operation!



Sleigh photo courtesy of the Rock Estate. Colonial Theatre photo.
Littleton Area Chamber of Commerce 2 Union Street, P.O. Box 105, Littleton, NH 03561 . 603-444-6561