Gorham, Randolph, Jefferson & Shelburne, NH
The town of Gorham has primarily had a tourism based economy for many years, and is the home of Mount Washington. It has many motels, inns, restaurants and shops to accommodate visitors.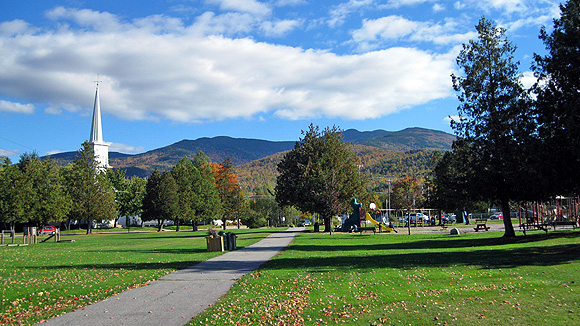 Gorham Town Common by Deborah Ryan
Gorham has a rich and varied past as illustrated by the Gorham Historical Society and Railroad Museum located on Railroad Street adjacent to the Town Common. Walk thru the restored train cars and the "History of Gorham" inside the well preserved station where memorabilia is displayed.

Enjoy the Town Common where events are held including summer evening concerts and Gorham's traditional week long 4th of July Celebration. The Gorham Town Hall is home to the Medallion Opera House where many cultural and community events are hosted.
Gorham Historical Society and Railroad Museum by Reuben Rajala
HIKING - Gorham has long been a mecca for hikers since it is surrounded by the White Mountain National Forest, and is in close proximity to the Applalachain Trail. Many of the lodging facilities provide shuttle services for hikers.

RANDOLPH MOUNTAIN CLUB - In Randolph, there is trail access to the northern Presidentials, maintained by Randolph Mountain Club, the oldest hiking club in the US.

MOOSE BROOK STATE PARK - at the west end of Gorham offering swimming, picnicing and trails suitable for mountain biking and fat-biking. Rails-to-Trails has a connector trail and parking lot off US Route 2 not far from Moose Brook entrance.

SANTA'S VILLAGE - Heading further west on scenic Rt. 2, you will find Santa's Village in Jefferson, NH.

ATV's are allowed on Main Street in Gorham from late May thru early November. There are connector trails to Jericho Park in Milan, and Ride the Wilds, 1,000 mile Coos County trail network. Maps are available and there is a festival every year. More info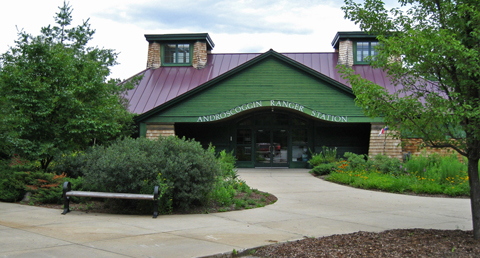 USFS Androscoggin Valley Ranger Station by Deborah Ryan
ANDROSCOGGIN VALLEY RANGER STATION - About 6 miles south of the town of Gorham, you will find the Androscoggin Valley Ranger Station and Natural History Museum. There is a nature trails along the Peabody River there.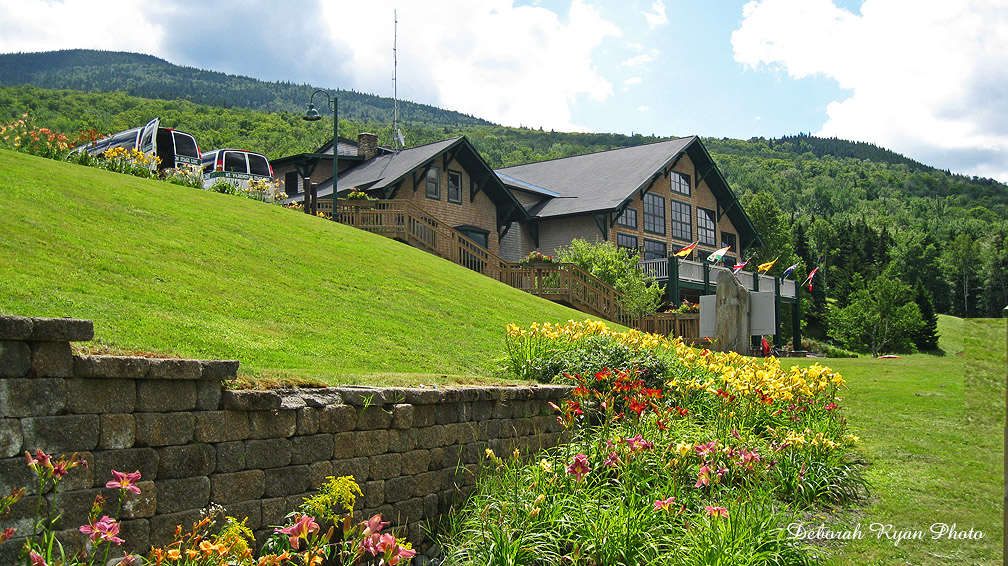 Glen House at Mt. Washington and Great Glen Trails Outdoor Center by Deborah Ryan
Continuing south to Pinkham Notch, within a 10 minute drive you will find the Glen House and Mt. Washington Auto Road, Great Glen Trails, Tuckerman's Ravine, Wildcat Mountain and the Appalachain Mountain Club Visitor Center. Another 1/2 hour drive south to Story Land!


Gorham Area Attractions and Recreation...
North of the Notches, NH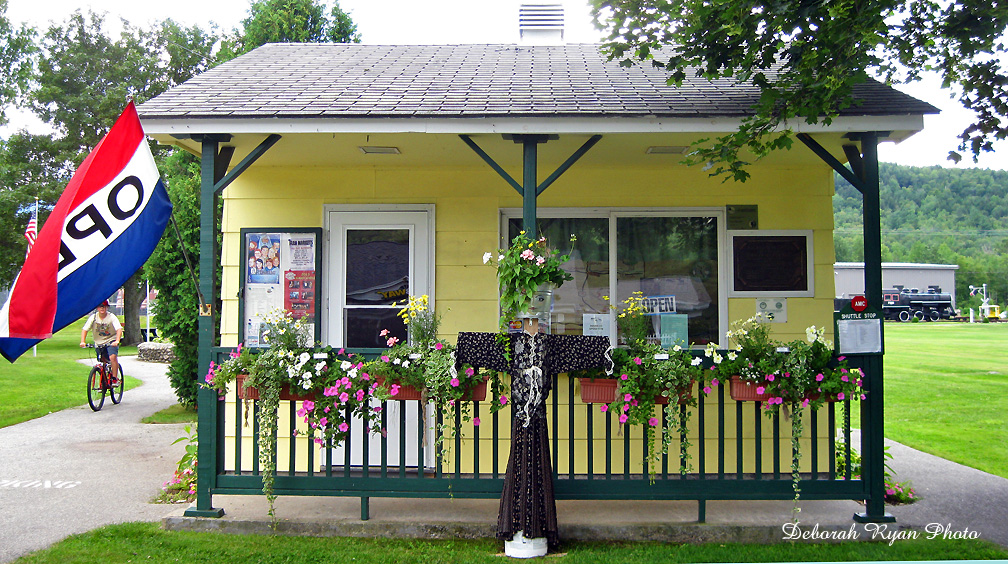 Gorham Information Booth at the Town Common by Deborah Ryan
Most lodging in the area is convenient to Main Street with dining and tax-free shops you can walk to. There are also some very unique inns and B & B's in Jefferson, Randolph and Shelburne.