A great place to be this Summer!
What's your pleasure when it comes to the outdoors? You can find beautiful and challenging settings for just about any outdoor activity you can imagine North of the Notches in New Hampshire! Be sure to check our Recreation Page for more Attractions, Tours, Rentals, Concerts and Museums in the area! Whether you are Hiking, Riding, Rafting, Kayaking, Swimming, or just enjoying the scenic waterfalls, we have some resources for you here:
Hiking & Climbing
Great Gulf Wilderness by Robert Kozlow
The White Mountain National Forest offers adventurous hiking and climbing in any season. There are trails to waterfalls, backcountry lakes and mountaintops with spectacular views. The Appalachian Mountain Club formed the Four Thousand Footer Club in 1957 to introduce hikers to some of the lesser-known sections of the White Mountains of New Hampshire. There are 48 peaks in all over 4,000 feet to challenge members.
See Hiking and Climbing Clubs and Resources
ATV & OHRV RIDING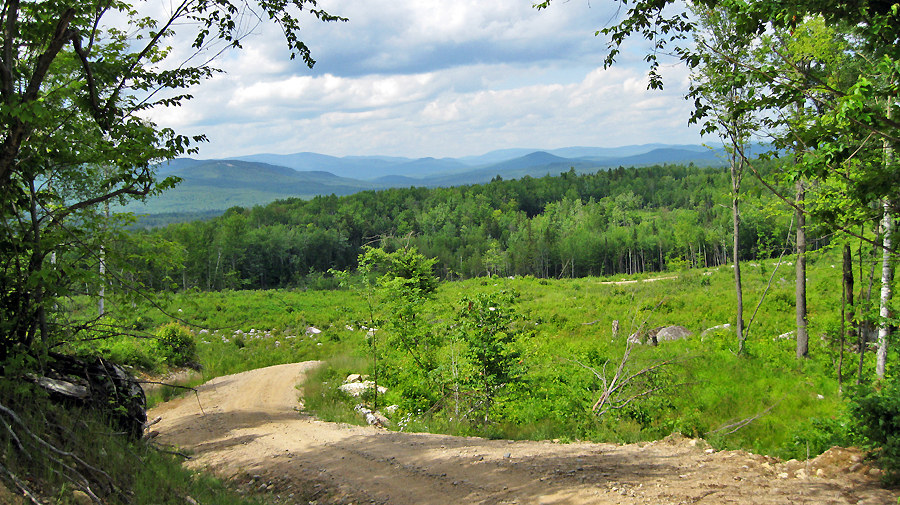 Jericho Mountain ATV Park by Deborah Ryan
ATV and OHRV Trails are available all over northern New Hampshire, including Ride the Wilds a 1,000 mile trail network in Coos County, and Jericho Mountain ATV Park in Milan, NH. There are many connecting trails from the park to lodging, dining and rentals the towns of Berlin and Gorham, NH. ATV's are allowed on designated streets of these towns during the summer season from the end of May to October.
See ATV Clubs and Resources
Mountain Biking, Fat Biking & Cycling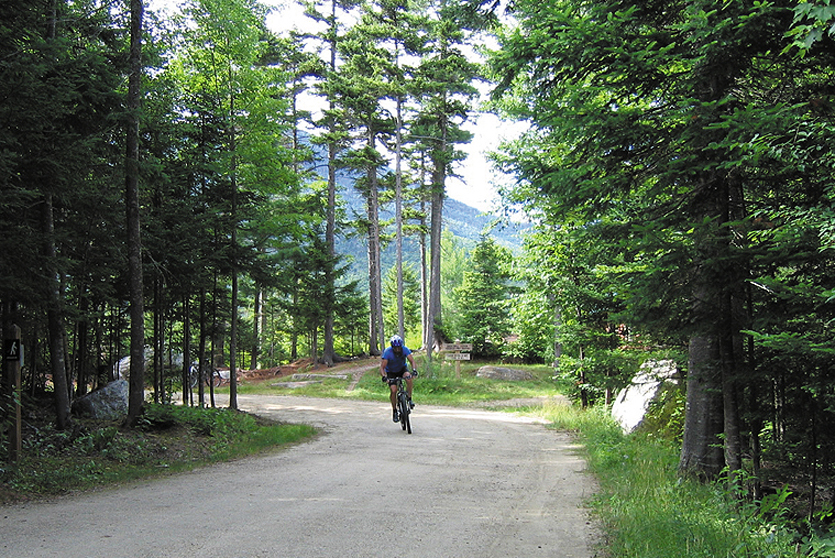 Mountain Biking at Great Glen Trails by Deborah Ryan
There are several mountain bike and fat bike parks and trails systems north of the nothes in NH. These systems have maintained trails as well as single track and connecting bakcountry trails. Many have rentals and hold race series and events throughout the summer and fall. The White Mountain National Forest has endless opportunities for the exerienced mountain biker and for the road cyclist there arescenic, challenging road rides and races through the notches and great north woods for the road cyclist.
See Bicycling Trails Systems and Resources
Rafting, Kayaking & Canoeing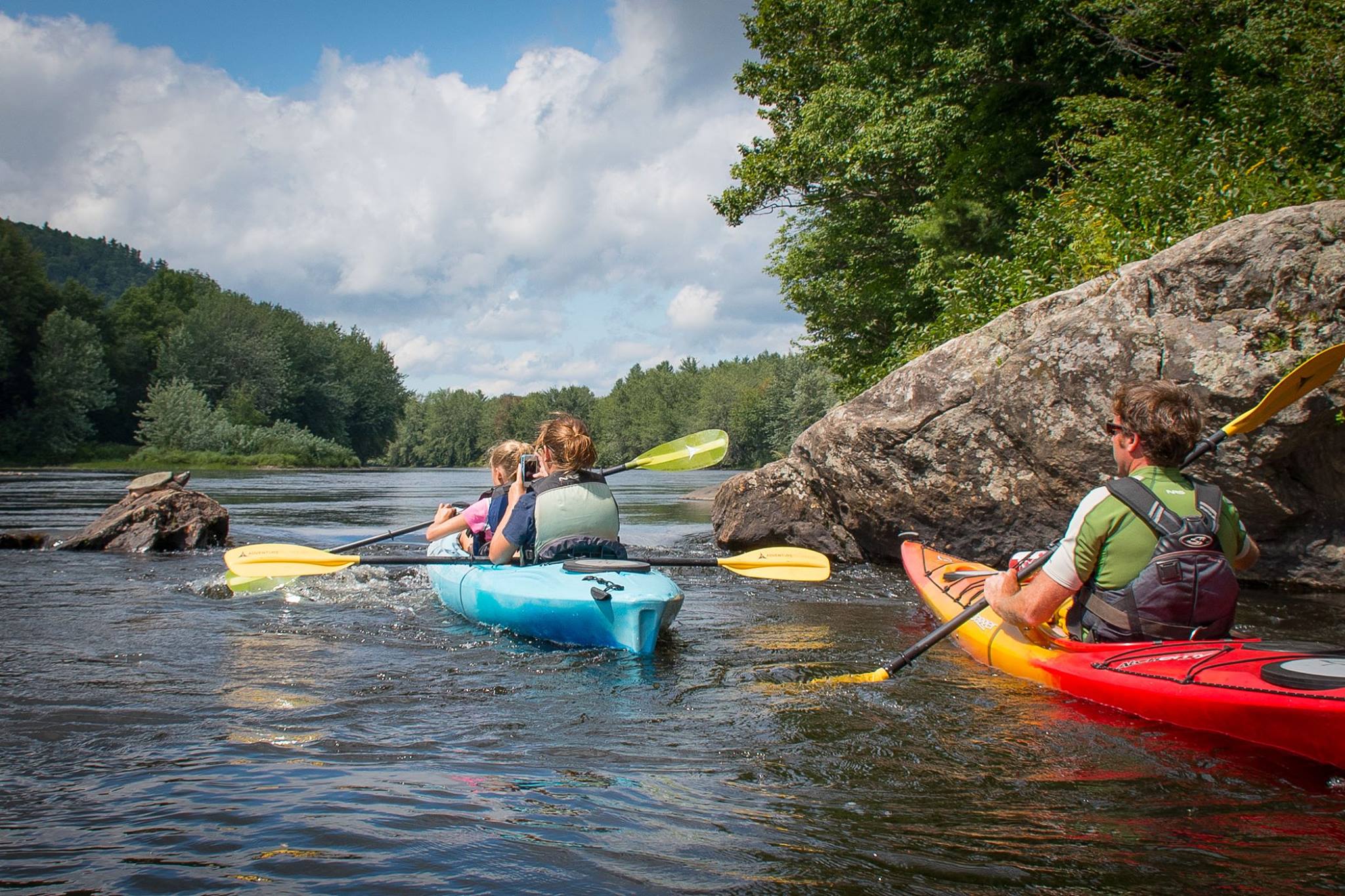 Kayaking in 13 Mile Woods on the Androscoggin courtesy Great Glen Outfitters
Great Glen Trails
- Rt. 16, Pinkham Notch, P.O Box 300, Gorham, NH 03598 - 603-466-2333
ELC Outdoors
- 983 Upton Rd, Errol, NH 03579 - 603-215-0002
North Woods Rafting
- 877 Milan Rd, Milan, NH 03588 - 603-449-6646
Raft NH
- 196 Main Street, Gorham, NH 03581 - 603-545-4533
Waterfalls
There are so many waterfalls throughout the White Mountains, it is hard to hike and not come across one. They are too numerous to mention them all, but here are some of the most popular ones: some have swimming holes.
See Waterfalls and Resource Guides
Swimming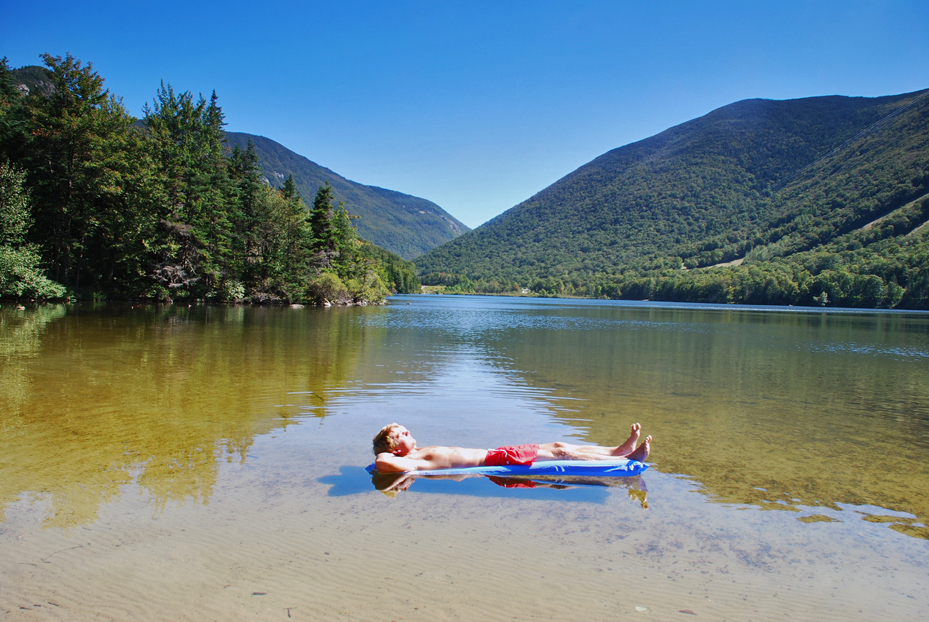 Echo Lake Beach by Robert Kozlow
There are many brooks and rivers with swimming holes in the White Mountain National Forest. The joy of discovery is part of the experience!
Echo Lake Beach - Beautiful Echo Lake, at an elevation of 1,931 feet, offers views of Mt. Lafayette and Cannon Mountain. Visitors can enjoy swimming, fishing, boating and canoe and paddle boat rentals.
Jericho Lake - Park guests can enjoy swimming, fishing, canoeing and picnicking at Jericho Lake. The park also includes a 20 site ride-in/ride-out campground, cabins, a bathhouse and Visitors Center.
Moose Brook State Park - Moose Brook flows through the park and after passing through a shallow warming pool, feeds the swimming area with cool, clear mountain water.